Internet & Intranet Cable Setup Services
We all want access to quick, reliable information. In the business world, a constant and dependable flow of data can be essential to keeping any organization running safely and smoothly. But what happens when you move into a new office or location and find that you don't have the wiring to facilitate speedy network connections? The simple answer to your problem could be within the services offered by Yoga Bear Computer Repair.
We can offer cabling and wiring when you're moving into a new space or expanding your existing space. We can offer connections quickly, effectively, and we can hide your wires to make sure that it's visually pleasing for clients and colleagues.
We understand just how important a properly installed, planned, and maintained network infrastructure can be to the success of your growing business. That's why our team of trustworthy and knowledgeable IT experts are always on hand to deliver specialist knowledge in the design and implementation of standards-based cabling systems for commercial customers in our local area.
Our technicians are trained, and experienced, which means that they can quickly and efficiently install new phone and data lines into your business premise, as well as offer useful guidance on the configuration that's right for your company.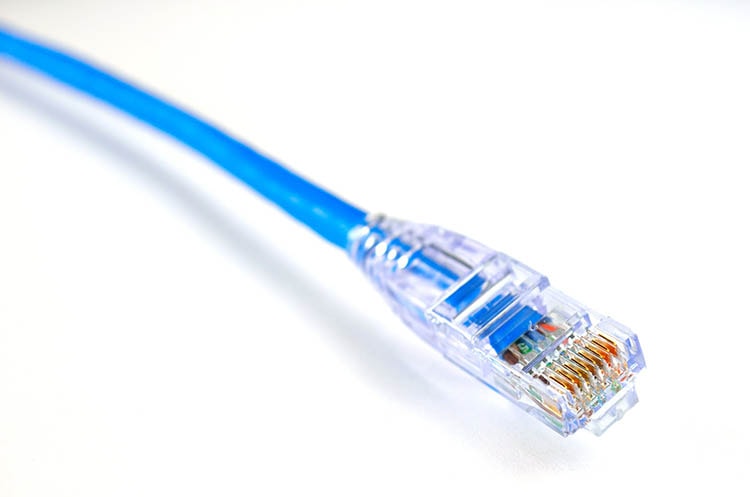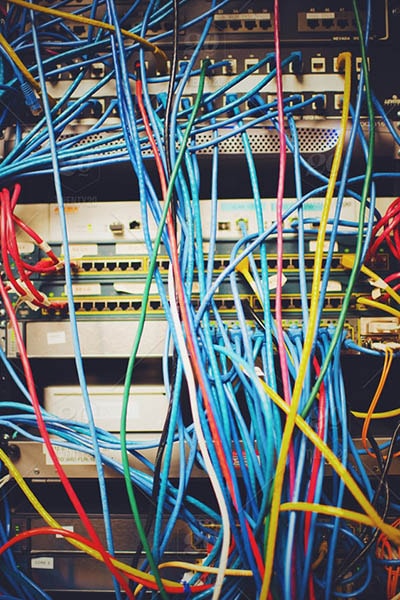 Data & Voice Network Cable Upgrades
Cat5 and Cat6 cables are important components when it comes to maintaining effective communication and employee productivity in any business space. The right cables can send electronic data from one location to another quickly and simply, allowing for the sharing of information, and the use of innovative collaboration tools.
At Yoga Bear Computer Repair, our effective cabling and wiring solutions are designed for all shapes and sizes of commercial company, ranging all the way from commercial offices, to school campuses. Our technology-focused team is fully versed in industry best practices when it comes to mapping networks, setting up configurations, and offering long-term cable management solutions too.
Whether you need to install cabling in a new building, update the existing hardware in your office, or simply expand your options, our team is here to help you. We specialize in everything from cabling audits to cable system advice, office relocations and expansions, and new structured cabling installation. Whether you want a Cat6 connection with greater speed and bandwidth, or a cost-effective Cat5 solution, we're here to support you.
From helping to fiber-optic installation to advice on copper wiring, Yoga Bear Computer Repair is on -hand to ensure that your business performance requirements are met now, and for the years to come. We can evaluate and assess your strategy, before providing a step-by-step guide to help you get the most out of everything from your voice connections to your data networks.
Data & Voice Network Cable Upgrades
For some companies, cabling concerns will only emerge when they're moving into a new office, or they decide to expand their existing premises. In this case, Yoga Bear Computer Repair can help you to rethink your current layout, and install a cable infrastructure that's configured to ensure that you have the highest level of connectivity available from day one.
However, there's always a chance that you may find yourself in need of cabling support if you simply feel that you're not getting the right level of performance from your current setup. If your business is running into slow connectivity issues, or you're having trouble with connecting from certain areas in your office, you might be suffering from limited bandwidth.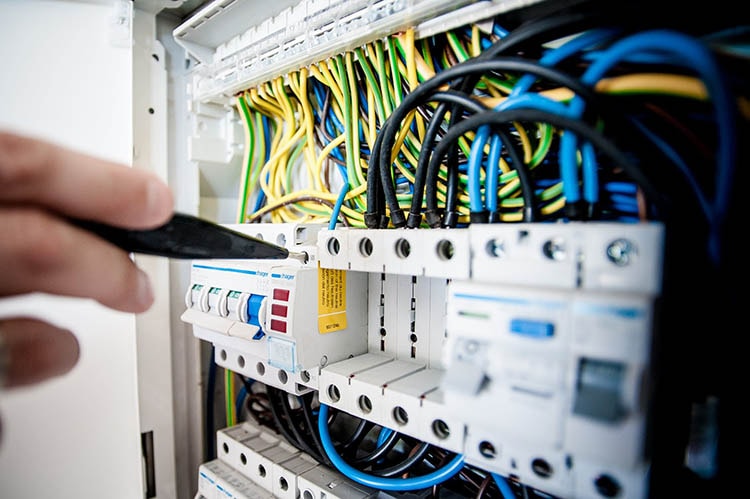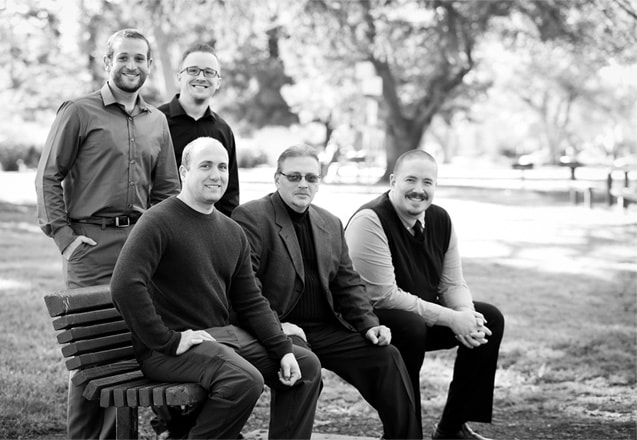 The team Yoga Bear Computer Repair could help you to make your company more efficient, by performing a complete health check, to ensure that your network can run efficiently, and effectively, without issues. If you're suffering from a specific problem, we can even troubleshoot your infrastructure to reduce your risk of continued issues.
Is it time to upgrade your cabling and wiring situation? Contact Yoga Bear Computer Repair today to find out more about how we can help you stay connected to the things that matter.