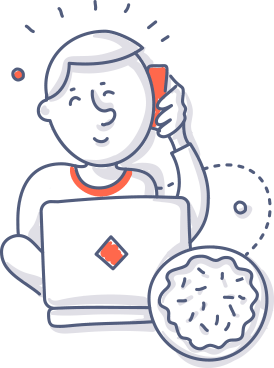 Schedule An Appointment
Request an appointment online,
or call us today to schedule your next visit.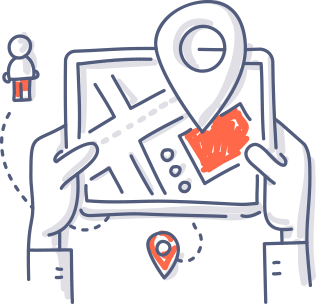 We Come To You
One of our expert technicians will meet you at your home or office to get your computer fixed quickly.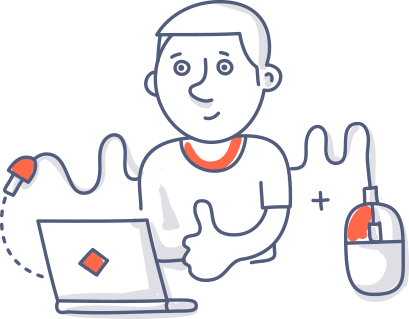 Fixed Onsite or Picked Up
We will either repair your computer right in front of you, or we will pick it up and return it to you when it is complete.
WHY TRUST YOGA BEAR?
Ranked #1 for Computer Repair on Yelp and Google with a perfect 5 star rating!


WEST SACRAMENTO COMPUTER REPAIR SERVICES
Apple or PC, Business or Residential. We've got you covered.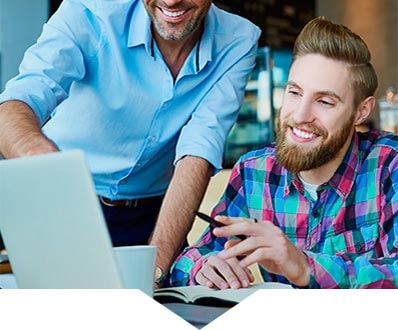 System Tune Ups
Malware, Virus & Popups
Sluggish and slow systems
Freezing or computer crashes
Software issues
Corrupted Windows / iOS repairs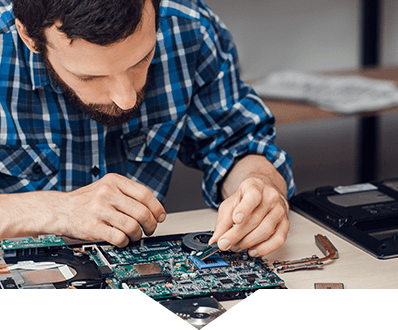 Hardware repair
Broken laptop screens
Charging issues
Hard drive replacement
Memory upgrades
Liquid spills / Water Damage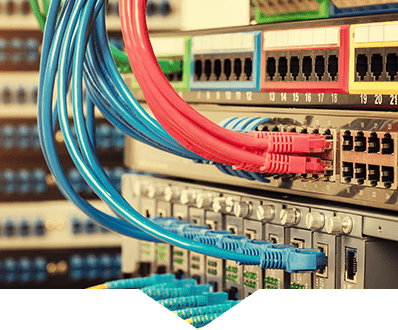 Networking
Home & Business Networking
WIFI Configurations
File & Printer Sharing
Configure switch & router
VPN / Remote Desktop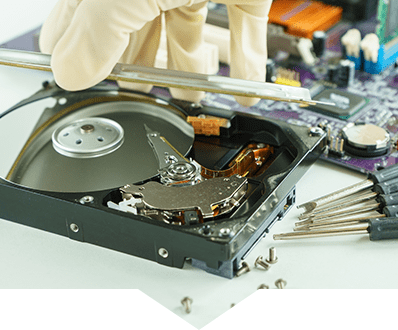 Data Recovery
Hard Drive Data Recovery
Windows or Apple Systems
Failed Hard Drives
Deleted Partitions
Accidentally Deleted Files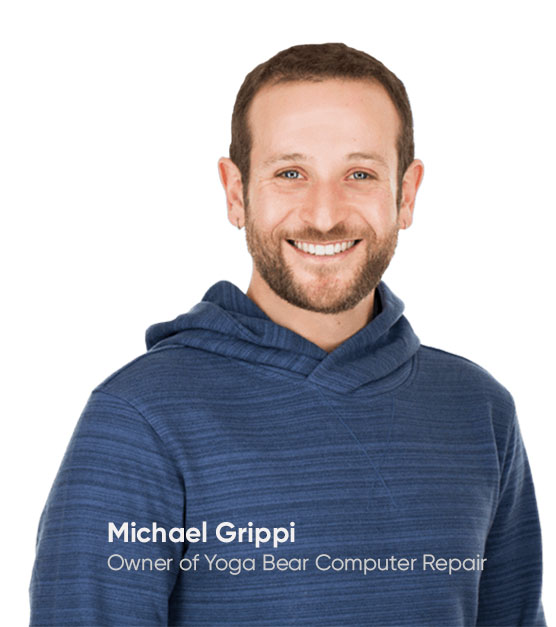 ABOUT YOGA BEAR
Our customers come first… every time.
Yoga Bear Computer Repair was founded in February of 2011 with one simple mission: Deliver computer repair and IT solutions to the Greater Sacramento Area at a better price, and with a better service, than what any other shop can offer.
We have one of the most talented teams in Sacramento county – and we truly care about our customers. Our goal is to deliver such outstanding service that our clients trust us with their computer needs for life.
Read More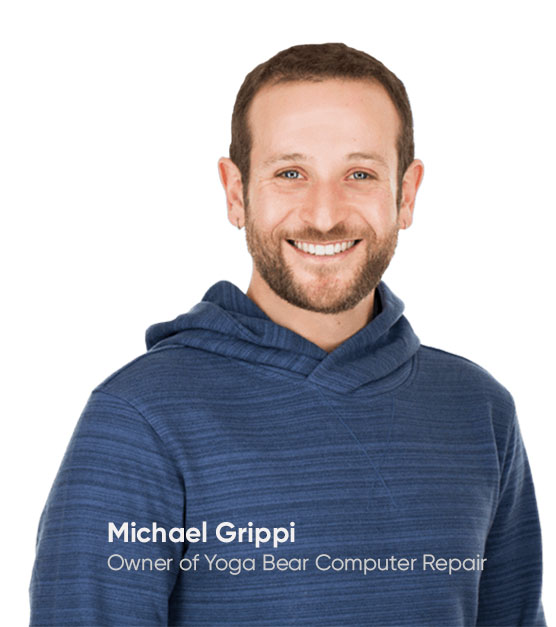 MEET THE TEAM
100+ Years combined experience
Our team has a collective 100+ years of computer repair and IT Services experience, making us one of the most knowledgeable computer repair and technology companies in the Sacramento area.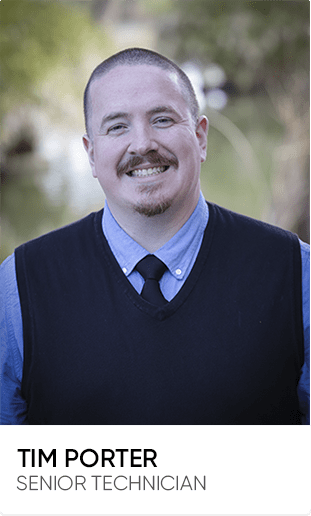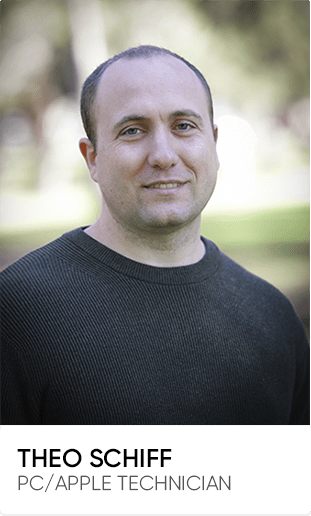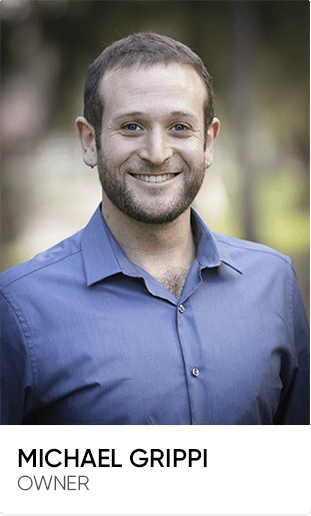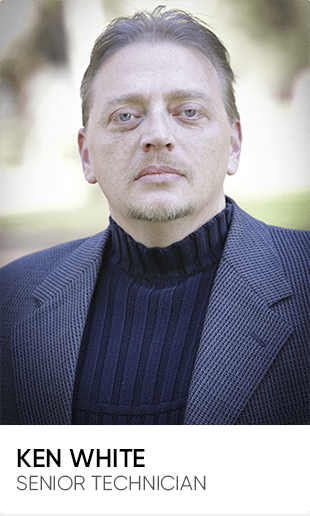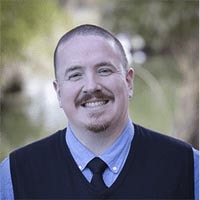 Tim Porter
Senior Technician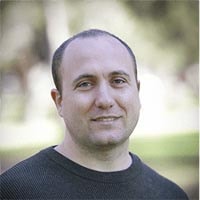 Theo Schiff
PC / Apple Technician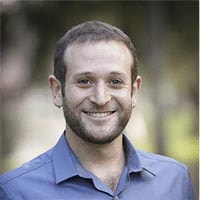 Michael Grippi
Owner / Founder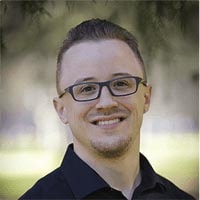 Corey Galipeau
Business IT Services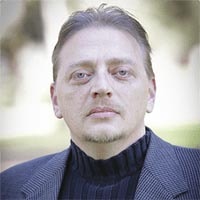 Ken White
Senior Technician
OUR COVERAGE AREA
IT Solutions for Sacramento, Yolo and Placer County
Most people probably don't know it, but West Sacramento isn't actually in Sacramento county. It resides in Yolo county… and a good thing too, because Yolo county is an area that we offer our mobile computer repair and IT services to! With a population under 50,000, open beautiful lands, and some gold rush era history, West Sacramento is known to be one of the nicest areas to live in the central valley if you like the idea of being close to the city while still having a bit of an agricultural feel. Separated by the Sacramento river and the golden bridges, West Sacramento can sometimes feel like a different world than the down town hustle and bustle.
When it comes to computer repair and IT services, our team has only the best. One of our expert technicians will meet you at your home or office in West Sacramento to fix whatever computer issues you are having. If we can't fix your problems quickly on site, we can pick up your machine and bring it back to you when it is done. Whether it is virus removal, laptop repair for either Apple Macbooks or Windows PCs, or something hardware related… we have got you covered. We take pride in being the Best Sacramento Computer Repair Company and are excited to show you what we've got! Call us today.
Schedule Repair now
West Sacramento Computer Services
Virus Removal
Malware, Adware,
Spyware, Ransomware
Data Recovery
Crashed Hard Drives,
Deleted Files, Cloud
Storage
Cracked & Broken
Screens
Full screen replacements for PC's and Apple products
Charging Issues
Charging Port Repair & Replacement
Tune Ups
Slow Loading, Failed Updates, Corrupted Operating Systems
Hardware Repair & Installation
RAM, Memory, Graphics Cards, and more
Printer Setup
Initial Setup and Installation, Troubleshooting, Connectivity
Internet Services
Network Setup, Custom Servers, Email Configuration and Management
Wireless Networks
Connectivity Issues, Home Network Configuration
PC Laptop & Apple Macbook Repair For West Sacramento
Our technicians at Yoga Bear Computer Repair are well versed in both Windows PC and Apple Mac computers… so regardless of which system you prefer you can rest assured that you are in good hands when you choose to work with us. We have an enormous amount of experience and can literally fix any issue. For West Sacramento we work with the following computer manufacturers:
Samsung
Dell
HP
Lenovo
Sony
Acer
Asus
Toshiba
Compaq
Apple
If you're in need of a computer repair in the 95605, 95691, 95798, 95799, 95818, 95831, 95899 area codes of West Sacramento, you should book your appointment online today and we will respond in a jiffy to get you all taken care of.
CHECK OUT OUR VIDEO
Press the 'PLAY' button to learn more about our company!