Laptop Battery Not Charging?
Imagine getting home after a hard day at work, plugging in your laptop, and discovering that for some reason, your device simply isn't charging the way it should be.
The last thing anyone wants is to have to deal with a faulty charging port or battery problem on their computer. Unfortunately, on laptops, desktop PCs, and other computing devices, charging port issues can be particularly common because the components used to connect the battery to the energy supply are incredibly fragile.
Something as simple as a loose wire, a damaged pin, or too much dust and dirt within the charging port could be enough to put your productivity on hold. These problems stop kids from having fun with their friends online, adults from completing important work projects, and families from enjoying all the benefits that the digital world has to offer. We can even replace a broken DC Jack for you.
Even if you simply have issues turning your computer on, we can determine whether you're struggling with a broken charger, a damaged DC Jack, or a malfunctioning motherboard. We can get to the bottom of charging issues, and offer specialist charging port repair procedures, to help you get back into action in no time.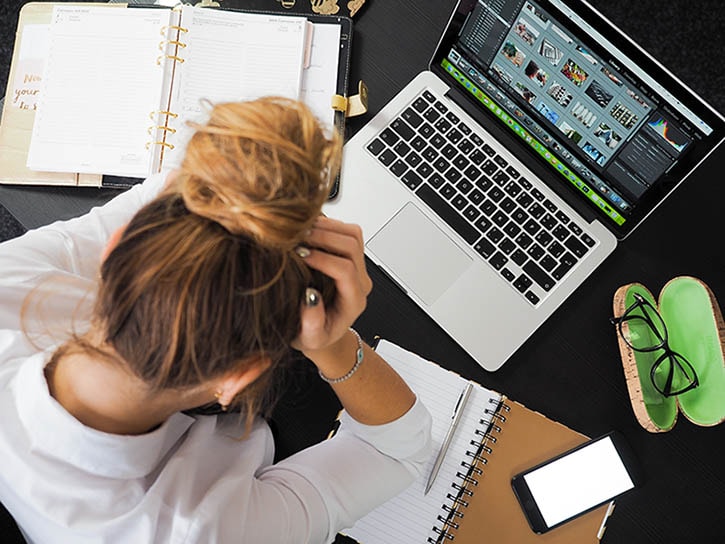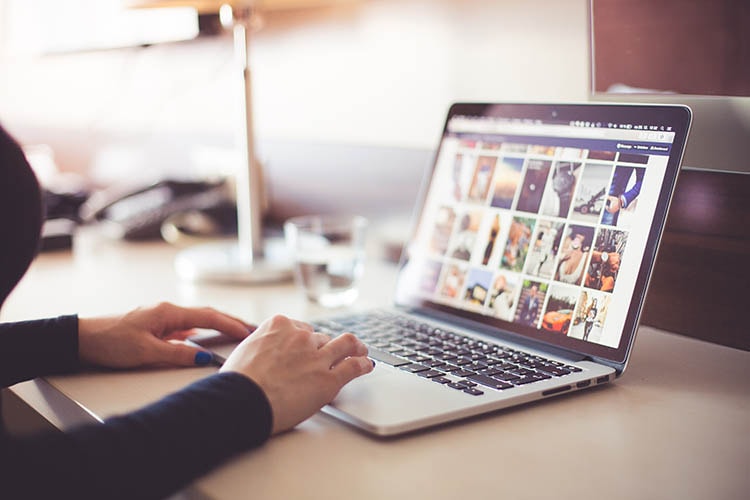 Your Laptop Charging Problems Solved
When customers face charging issues, their first instinct is often to assume that something is wrong with a device's battery. However, just because your laptop isn't taking charge when it's plugged into the wall socket, doesn't necessarily mean that your battery is a dud. If your computer only works when it's plugged in, or it's not charging to 100% this could be a sign that your battery has a problem. If your DC Jack or charging port is loose, or damaged, this could be a much easier issue to fix.
Charging problems are a common concern for laptop and portable device users around the world. You might find that although your computer is charging, it's not gaining energy as quickly as it once did, or that you have to hold a wire at a certain angle just to get your computer to power on as it normally would.
Charging ports and components can be very sensitive, which means that it's easy to damage them accidentally. For instance:
• A dropped or kicked laptop might dislodge something around the charging port that's necessary for taking charge.
• Frequent use or overheating could cause components to burn out and need replacement.
• Everyday wear and tear might gradually diminish the performance of your device, which leads to charging problems.
At Yoga Bear Computer Repair, we begin our process of charger port repair by assessing your device carefully and looking for some common signs of damage. We might double-check to ensure that the cord on your laptop is working properly, and look for any damage to the pin that might be preventing your device from absorbing electricity.
Only once we've ruled out all the potential issues that can happen with a charging port, will we suggest that the battery in your device might be the issue.
As experts in the world of computer repair, we can track down the root causes of charger port problems, determining exactly what needs to be done to help your computer perform perfectly again. At Yoga Bear Computer Repair, we can take your device and conduct a full, in-depth evaluation of the internal mechanisms and parts, to discover problems that might be stopping your battery from absorbing and maintaining a charge.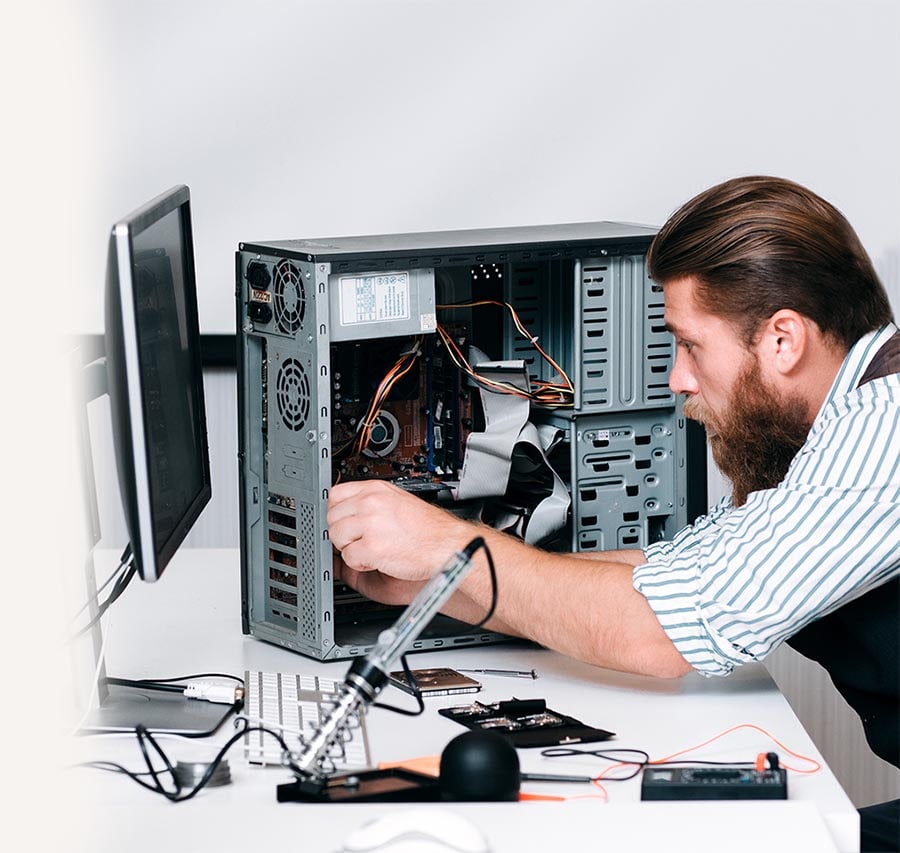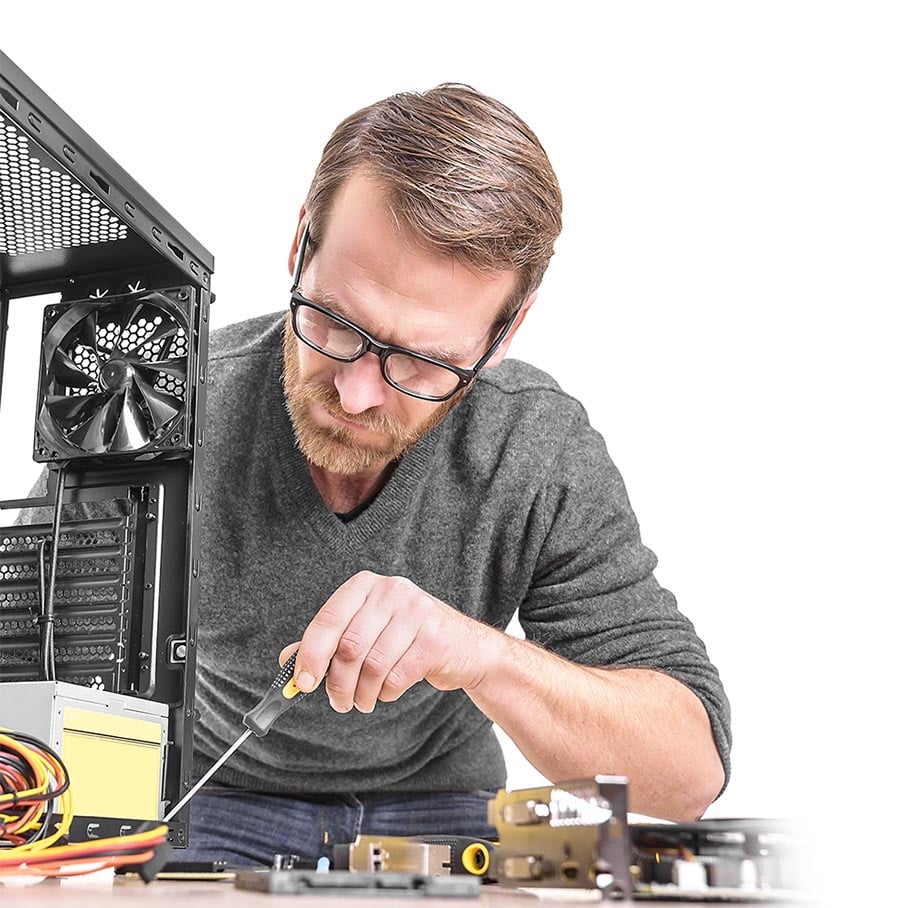 Once we've found the source of the problem, from a DC Jack to a faulty motherboard, we can either fix it for you or move all your precious files onto a backup file so that you can transfer everything you had on your old device onto a brand-new machine.
No matter what problems you might be having with your charging system, Yoga Bear Computer Repair is here to help. We'll get to the bottom of your issues, and create a customized strategy to help you get back to your favorite devices as quickly as possible. From data migrations to virus removal and laptop screen repair in Sacramento, when it comes to technology and solving your computer problems, we do it all!
Contact us today to find out more about what we can do for you.